Home
›
Fleet Central
H3LLHOUND5- Elite Skirmish Division of the D3VIL DOG5
{DD} Smelly
✭✭✭✭✭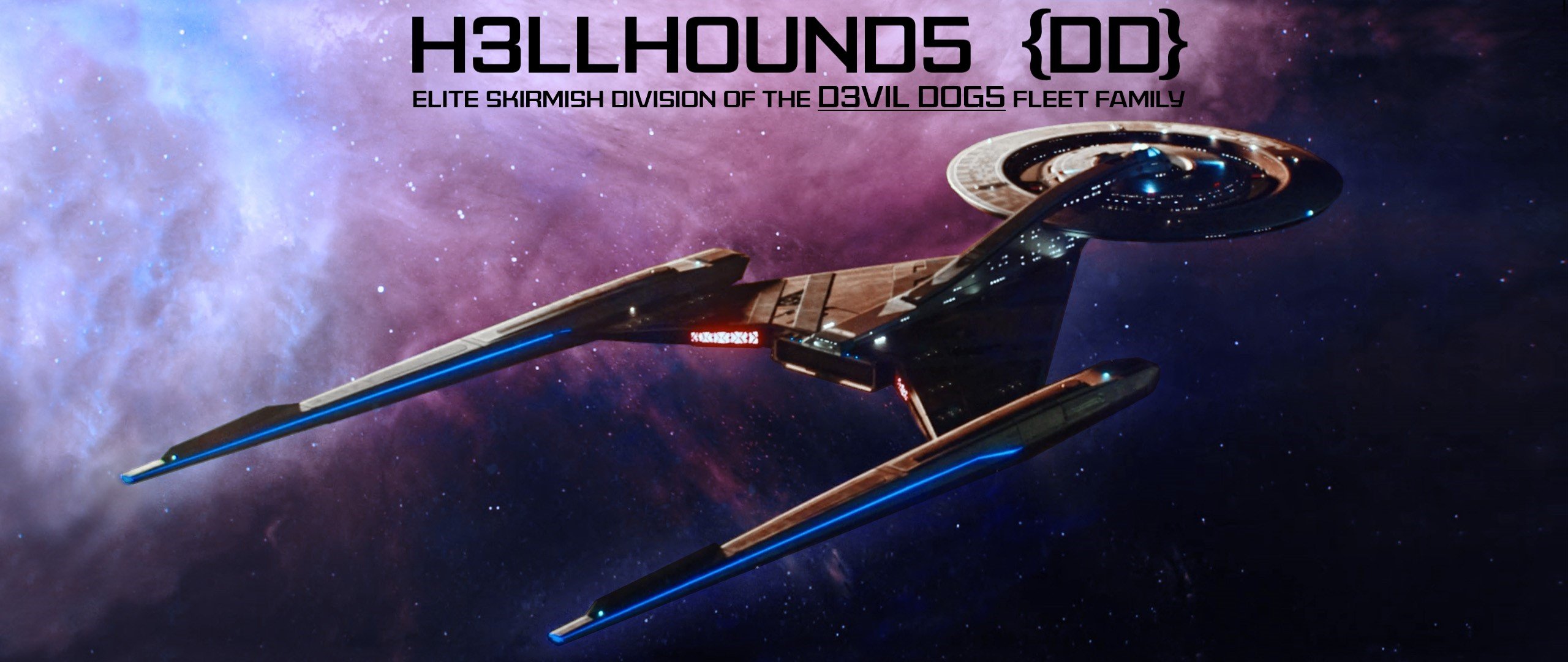 The H3LLHOUND5 are the first fleet of our kind in Star Trek Timelines. Our goal is to bring as many of the most dedicated skirmish players we can into our ranks to
dominate
skirmish events.
If you love skirmishes and like the idea of being in a top fleet, without the pressure of being expected to push hard in
every
event, then maybe the H3LLHOUND5 would be a good fit for you. Maybe you're not a skirmish legend yet but would like to be- we
can
help you become better, as we've done time and time again for so many of our players.
Here are some other benefits of joining the H3LLHOUND5:
We have an extremely active in-game fleet chat, with friendly, helpful players located all over the world. No matter what time zone you're in, there are always people active in our fleet chat.
As a member of the D3VIL DOG5 fleet family, you'll have access to our to our Facebook Messenger chat , shared by members of 3 highly active fleets, as well as access to our private Facebook group, where you can find guides, spreadsheets, and strategies covering many different aspects of the game. We encourage our players to join them but it is by no means required.
Despite the fact that we're a fairly new fleet (only 25 events completed as of this writing), our starbase (level 70) has already surpassed those of many, longer established fleets in the game and continues to grow by leaps and bounds.
The H3LLHOUND5 continue to improve each skirmish, ranking 11th in the last (The Nowhere Gauntlet), 26th in the one before that (Barren Heat), and 30th in the one before that (Reconstruction). We
will
be a #1 fleet. I'm absolutely certain of that. The only question is, will
you
be with us when it happens?