Home
›
Engineering Room
Horizontal Scrollbars in Forum Posts and other issues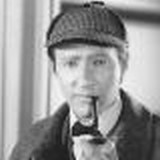 Data1001
✭✭✭✭✭
So, I'm not sure what the heck is going on with the forum, but today a lot of posts which contain quotes of other posts have horizontal scrollbars. Even some which don't have scrollbars have the border on the right side of the post disappearing in the middle. The latter is easier to see with my Page Shadow extension enabled, which changes the colors of the site, but the former is clearly visible without that enabled, as the screenshots clearly show below.


Could you please continue the petty bickering? I find it most intriguing.
~ Data, ST:TNG "Haven"