Home
›
Fleet Central
Shan's PSA: I will be unavailable from 08/13 until 08/22 included.

•• Be kind to each other and to all WRG Staff :) ••

While regular communications will happen in my absence please understand there might be delays.

For an issue in game please submit a ticket to support and, if you feel it is needed, post in the relevant category (Engineering Room) Thank you, take care of each other, and see you soon! ˜Shan <3
[TLA] The Liberal Alliance - Starbase Lvl 134 - Recruiting
[TLA] Chancellor
✭✭✭
[TLA] The Liberal Alliance - Recruiting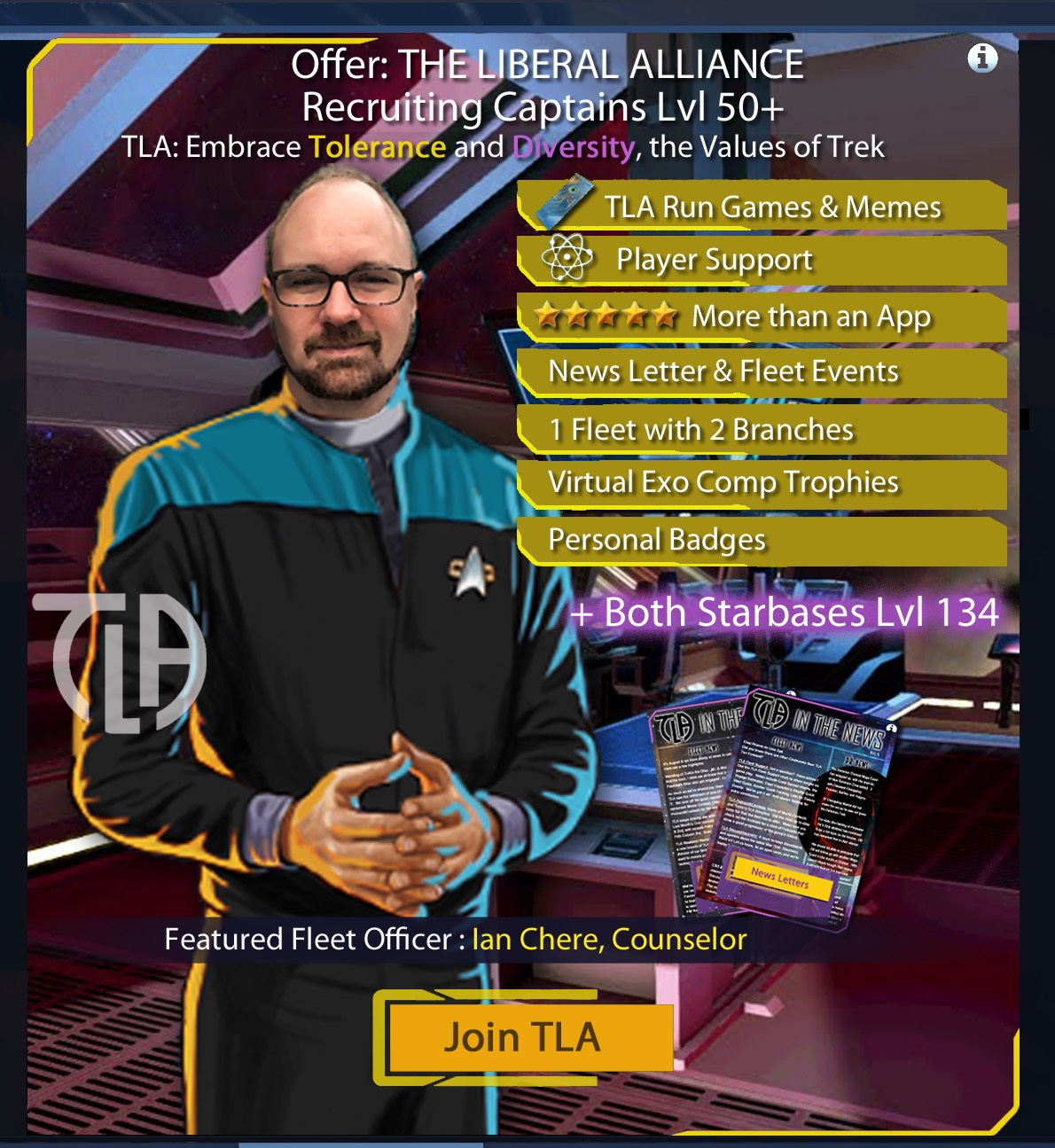 [TLA] is recruiting for one
Captain lvl 50+
to join a top ranking Fleet!
2 Fleets working together, each with Starbases LVL 134:
+10% All Core Skills
+10% Proficiency Min
+10% Proficiency Max
+50 Max Chrons
+3 Replications
-10% Replicator Cost reduction
More information about us and our activities is available:
The TLA Trans Warp Hub
Are you looking for a Fleet that takes the Game beyond TimeLines?
Are you interested in a Fleet with a Healthy Chat? Active Support? And In-Fleet Events to keep people interested? Then you have found your spot!
Please send a Forum Pm or contact me on Line App Chat (Line ID chancellormr)