Home
›
Engineering Room
Activated Dahj recipe
Commander Sinclair
✭✭✭✭✭
I just wanted to check if this was the intended recipe for "Dahj's Outfit". It just seems rather steep and expensive on resources, not to mention overly repetitive.
Starting at level 70:
4 purple (4*) Clothing Pattern
3 Purple (4*) Furs
1 Blue [Dahj's Outfit]
--> to make one PURPLE Dahj's Outfit.
Then to build the 4* Romulan Disruptor, you need 3x 4* Polyalloy, which carries all 3 top levels as well.
And this carries all the way up to level 100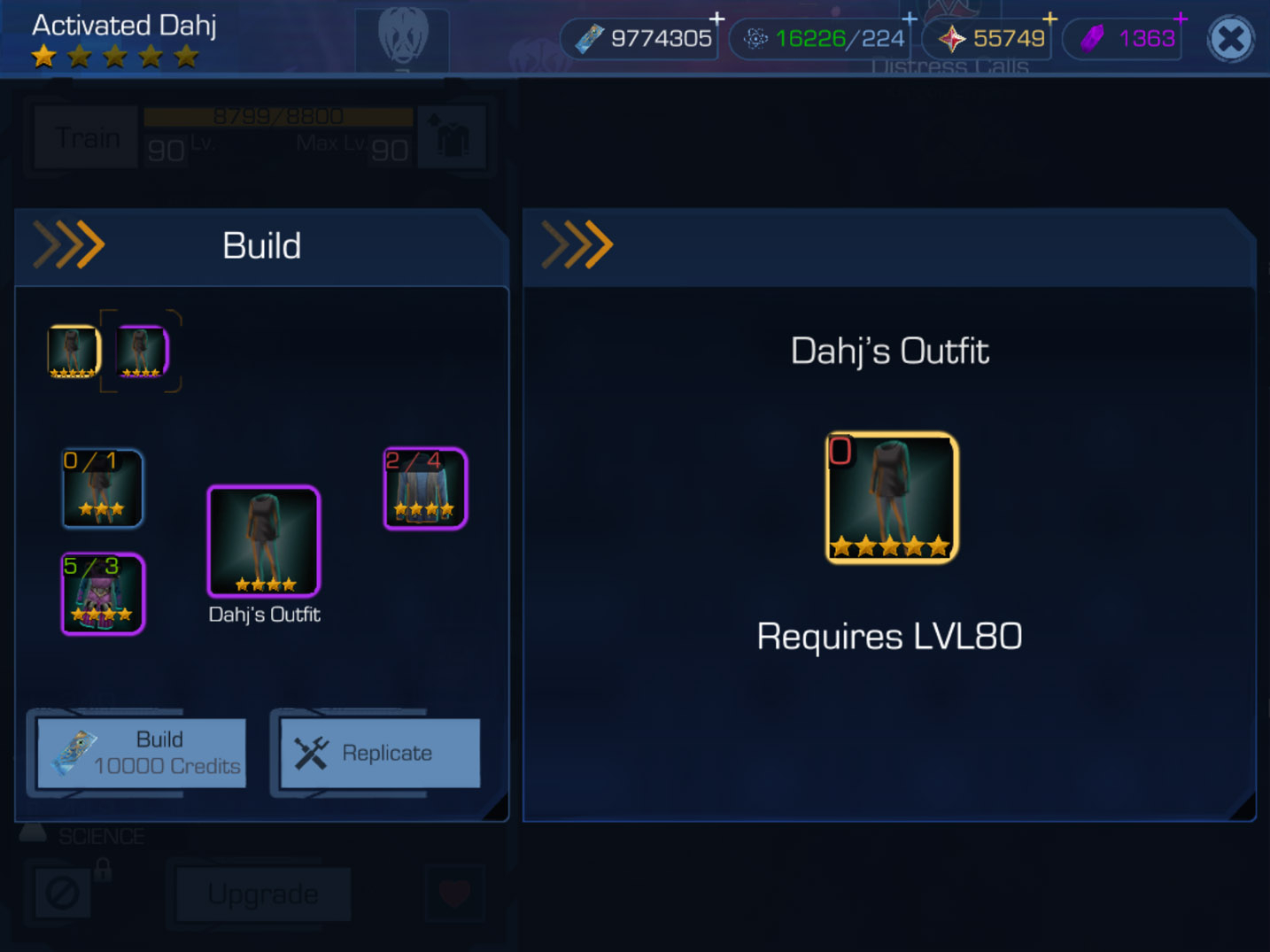 I want to become a Dilionaire...