Home
›
Engineering Room
Still able to run event missions after event end (including shared crew)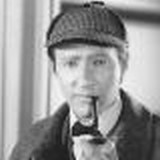 Data1001
✭✭✭✭✭
I had four transmissions still open after the event was over. I couldn't remember if those usually go away, or if they sit there until they naturally expire, but I'd
thought
they normally disappeared once the Faction event ended. In any case, I decided to open them up. They still showed 4000 VP as a reward, but even stranger, when I thought I'd try to actually run them, it let me use the shared crew from my squad leader in one of the slots. They are currently running, and still show that 4000 VP as a "Possible Reward".
Having them still sitting there, usable, after an event is one thing. But still being able to use the shared crew is just bizarre.
A fleetmate also found the same thing. But if it matters, I'm running STT on Steam on Windows 7 64-bit (yes, I know, but Windows 10 can go fly a kite, and until I decide if I want to switch to Linux, this is what all my programs run on
).


Could you please continue the petty bickering? I find it most intriguing.
~ Data, ST:TNG "Haven"