Home
›
Engineering Room
Still being repeatedly bounced no matter what I'm doing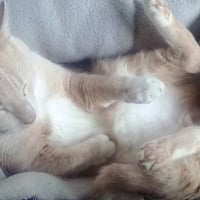 W.W. Carlisle
✭✭✭✭✭
Well, truthfully, I get bounced out constantly, whether I'm doing anything or not. I've launched skirmish three times today- only three. This far-
#1- Finished- don't remember if I was bounced
#2- Bounced before the first battle started, came back in, continued, bounced on three or four, and didn't get to finish. You owe me VP!
#3- Launched, played a couple battles, bounced, not tried to continue it yet.
This is ridiculous! I've been complaining about this issue since May at least. I Sent a ticket. I think it sent. The keyboard is acting up and I had to type quick to get it sent. I Sent one last Skirmish event and maybe the one before and got no results either time. This issue constantly costs me chrons, because I launch a mission and get nothing for it when bounced, dilithium from recharging voyages that I either get bounced out watching or bounced out trying to get in to get it (have one of those out now, btw- sent a ticket for the last one that was not resolved), VP for events, arena tickets (start and bounced with no result and it does not count towards dailies - sometimes I CAN'T finish dailies without buying tickets), cadet tickets and replicator uses (not being let in when trying to finish before server reset). Are you going to fix the Kindle version of not? We already pay a penny more on every offer we buy.
W.W. CarlislePlayed since January 20, 2019Captain Level- 99 (May 9, 2022)VIP 14Crew Quarters: 485/485Most recent/Lowest- Anbo-jyutsu Kyle Riker (1/5* Lvl 30) 5/29/23Immortalized x-866 5* x184, 4* x 490, 3* x91, 2* x62, and 1* x27Most recent Immortal - Tearful Janeway 4* 5/25/23Current non-event project- Improving my Science base skill. Retrieval Project- Mestral 1/5*