Home
›
Engineering Room
Intel offer already up - mistake? [EDIT: It's been taken down]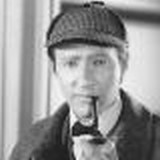 Data1001
✭✭✭✭✭
I see the typical Skirmish offer of Intel/chrons/dilithium is already available. If this is purchased now, will the Intel show up once the event has started? I'm hesitant to purchase it yet, since I know Intel disappears between events.


Could you please continue the petty bickering? I find it most intriguing.
~ Data, ST:TNG "Haven"