Home
›
Ready Room
Captain Idol's Voyage Analysis Sheet (CIVAS 2.1) - Comma Bug fixed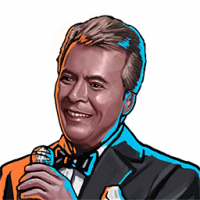 Captain Idol
✭✭✭✭✭
What's New!
* New Input Field, with converter to help move over your old data
* A Date selector, choose the range in which you want to view
* Voyage Limiter, only want the 5 most recent voyages, choose that here
* Voyage date comparisons, want to know the difference between 2021 and 2022, you can do that here too
You know, it's been a while since I made a new sheet, who likes mindless data entry, no one? Okay then. Let me present...
Captain Idol's Voyage Analysis Sheet 2.1
...
and yes, I had to call it CIVAS for my dumb naming convention.
So what is this for. I came upon the problem that with More Golds, More Problems or specifically, who exactly was I using day to day, and who was languishing on the sidelines, destined for the cold embrace of the freezer.
Yes, this will require some manual entry on your part to keep track of whom you are sending day by day but I have found it invaluble so far for keeping track of which pairs are trending higher, where I need to put more cites and who has fallen off in recent weeks.
What you can see on that page:
* Unfrozen 5/5 Crew Who Never Voyage - Good to find those slackers not earning their pay, however this will include all your Gauntlet wonders and Base gods so best to parse that list finely. This is the only section that needs the Datacore import.
* Count Of Top 12 - Each pair will have a top 12 list of who is the best at that combination, this colates that list into something that represents the more powerful of your roster. If it's not Braxton at the top, go get Braxton and put him on the top.
* Count Of All Voyages - This is less accurate for analysis but represents who fills a lot of seats on your voyages, again, Braxton to the top please.
* Voyagers Not On Any Top 12 List - Simple people who are riding seats for you but don't quite make that top cut, not useless and may fill an obscure seat somewhere, but a good indication to see who is starting to fall out of favour due to some new hotness taking their place
* Time/Date estimations - This isn't essential to fill out but something to help see where nears improvement, or just where RNG is hitting you the hardest.
Instructions are inside, hope you have fun and may your voyage be blessed with a twelve hour length!
CLICK HERE FOR SHEET