Home
›
Past Anomalies
9.1.0 - [Resolved] Is anyone else having trouble accessing Crew Retrieval?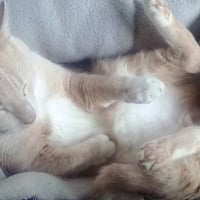 W.W. Carlisle
✭✭✭✭✭
I'm due to pull my last star on Ru'afo today, so I've been watching my Quantum closely. I wanted to make a check before heading out, but I can't access Retrieval. I open the Manifest, select the tab, and it says "Hailing Starfleet", but it never gets there. Has been doing it the last three hours or so. I've opened and closed the app twice with no luck. I even restarted the Kindle once. I'm running a Kindle 8 with the most recent updates fore the game and OS both (within a week on both). Anyone else in the same boat?
W.W. Carlisle
Played since January 20, 2019
Captain Level- 99 (May 9, 2022)
VIP 14
Crew Quarters: 470/470 +2
Most recent/Lowest- The Professor (1/5* Lvl 1) 5/24/22
Immortalized x-707 5* x106, 4* x421, 3* x91, 2* x57, and 1* x27
Most recent Immortal - Badgey 3* 5/10/22
Current non-event project- Improving my Medical base skill and freeing slots by immortalizing my FF SCI crew and freezing the unhelpful. Currently have ONE- Temporal Agents! Engineering will be next.