Home
›
The Bridge
Dread Pirate Q NOT in the Age of Sail Collection?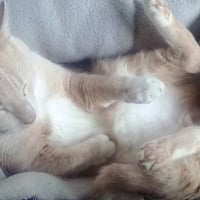 W.W. Carlisle
✭✭✭✭✭
I just spotted him in the Vault and was very happy to see him. I remember when I suggested him, so seeing him is awesome. Three collections is great, but no Age of Sail? He is Picard's nuisance and follows him everywhere.😂
Sorry for no pics. I drowned my Kindle and I need to figure out how to post Steam screenshots.
W.W. Carlisle
Played since January 20, 2019
Captain Level- 99 (May 9, 2022)
VIP 14
Crew Quarters: 470/470 +2
Most recent/Lowest- The Professor (1/5* Lvl 1) 5/24/22
Immortalized x-707 5* x106, 4* x421, 3* x91, 2* x57, and 1* x27
Most recent Immortal - Badgey 3* 5/10/22
Current non-event project- Improving my Medical base skill and freeing slots by immortalizing my FF SCI crew and freezing the unhelpful. Currently have ONE- Temporal Agents! Engineering will be next.