Home
›
Starfleet Communications
First Contact Day Celebration Starts Tomorrow!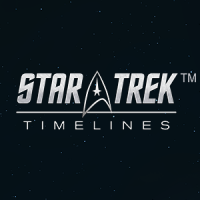 STT Community
admin
Greetings, Captains!
Prepare for an out-of-this-world First Contact Day celebration! We'll have a ton of awesome stuff going on
Crew slots and Dabo sale (50%off) starting Tuesday 4/4 at noon EST and ending Tuesday on 4/11 noon EST.
New Dominion collection release featuring a free 5* crew behold containing Satin Dress Lily Sloane, Phoenix Cochrane, and C.O.P. Founder Picard.
Brand new month-long Objective Event that will help all fleet members get additional fleet boss battle resources to level up your bridges.
The celebration begins on Tuesday 4/4 at noon EST. So mark your calendars and get ready to celebrate First Contact Day with us!
Thank you for playing
The STAR TREK TIMELINES Team.