Home
›
Starfleet Communications
Server Release Notes 2023-04-18: New Faction Shop Update and Bug Fixes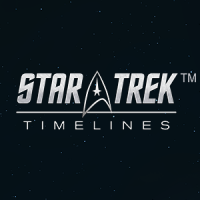 STT Community
admin
Greetings, captains

Good news, with today's server release we have some exciting changes to share with you!

Firstly, we have reduced the prices of 4* and 5* crew in the Faction Shop, from 1,500 to 500 Dilithium and 15,000 to 5,000 Dilithium respectively. Additionally, we've updated the Terran Faction Shop by adding all Terran 4* and 5* ship schematics, and reduced the prices of the 4* and 5* ship schematics to 150 and 100 Dilithium respectively.

We've also made some changes to the shuttle mission loot, where all successful 3-hour missions will now guarantee one quality 0 and one quality 1 faction item, while less-than-3-hour missions will drop those items less frequently, and will not drop quality 2 items.

Lastly, we've fixed the Borg Mixed Behold pack art and the Fleet Boss Attack Decrease Buff issue.

As always, please feel free to reach out to us if you have any questions or concerns. Enjoy the changes and happy gaming!

Thank you for playing.

The STAR TREK TIMELINES Team.