Home
›
Starfleet Communications
Star Trek Timelines Snapshot Development Roadmap – April 2023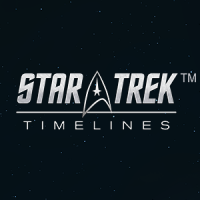 STT Community
admin
Greetings, Captains!
We're starting a new series of community updates that will keep you in the loop on everything coming to Star Trek Timelines in the next few months. From new crew releases to quality of life improvements, we have plenty of exciting things in store for you. So without further ado, let's dive in and explore what's on the horizon!
CONTENT
In addition to our weekly event and monthly collection releases we're releasing new content for the upcoming months:
May
Month Long Objective Event
Free 5* Crew Giveaway: Mirror Boimler
New Honor Hall Crew: Heroic Shaxs
Bringing back Tuesday packs with new crew. Some will be Theme Packs, and some will be Mixed Behold Packs.
June
Player's Choice Month. Voted on by the community:
Heating Up Mega Arc featuring Temporal Agent and ENT characters.
EV Suit Campaign
Free 5* crew giveaway for Picard Day: Picard Day Riker
July
New Gauntlet Crew Update - Lower Decks Crew! Get Pumped
Picard Season 3 Crew
CLIENT UPDATES
We also have some client updates planned to address bugs and improve gameplay experience.
9.2.2
We have a bug that results in a crash that we will address for 9.2.2, which will be released in a few weeks.
9.3.0 - QoL and Bug Fixes
New trainer usage flow that will decrease the time it takes to level up a crew.
"Pull Again" option when claiming a free pull in the Time Portal. If you have another free pull entitlement, you'll be able to Pull Again from the reward screen.
Store Optimizations - Time Portal will load much faster and be more responsive.
Implemented search functionality for avatar selection screen.
Voyage ship selection - opening panel will have the highest antimatter ship auto-selected.
The functionality of Beholds in Gauntlet, Voyages, and Objective Events. This will not be live when the client releases but after we force upgrade.
Bug Fixes:
Crew in Reenlistment (BuyBack/Dismissed) will now appear in silhouette on Cryostasis and Crew Retrieval unless there is a dupe or frozen crew.
Crew search fix. Searching for some crew would not show the crew.
1st gauntlet win streak objective event progress was not counting properly.
Locked objectives remained locked after prerequisites were met. Fixed.
Immortalized counter in the vault should now display immortalized unique crew instead of including duplicates.
Crew in overflow would show up to be usable in events.
Graphical issue where the UI would become huge during ship battles and voyages.
Critical threshold shown on the conflict start screen only displays normal's critical threshold on all difficulty levels.
Crit change display during away missions did not account for crew fatigue.
If the player did not have an avatar selected, they wouldn't be able to be inspected in Gauntlet.
Display issue with constellations and polestars.
Crew in overflow prevented presence in the vault.
There may be more so keep an eye out for the client notes on release.
IN DEVELOPMENT10.0.0
Post-Immortalization Advancement feature
- The ability to improve crew after they are immortalized by equipping new types of equipment which increase their stats in various ways temporarily. But not all of these special equipment can be given to every crew. Some equipment have specific requirements such as traits or character.
- Continuum - Challenging generated Away Missions for only immortalized crew. New missions will be generated often so there will always be additional missions for you to play. These missions will be difficult so using the post-immortalization advancement feature will be key to completing each mission.
And much more in 10.0.0 that we are not quite ready to talk about just yet.
Thank you for playing,
The STAR TREK TIMELINES Team