Home
›
Starfleet Communications
Server Changes - Chroniton Claim, Faction Exclusive Items, and Polestar Images - 2023-05-04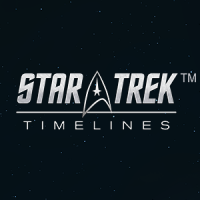 STT Community
admin
Greetings, Captains!
We wanted to give you a heads up on some changes we've made to the game with the last server deployment:
Added another Chroniton claim window in the Daily Missions panel from 04:00 UTC to 06:00 UTC. After claiming, players will now have the option to watch an ad for bonus Chronitons.
Fixed an issue which caused some faction-exclusive items to not appear in the Get menu.
Fixed an issue where some Polestar images were missing.
We hope these changes will improve your gameplay experience, and we appreciate your ongoing support of STAR TREK TIMELINES.
Live long and prosper,
The STAR TREK TIMELINES Team.