Home
›
Starfleet Communications
Faction/Galaxy Event Notes Janeway Was... - 2023-05-18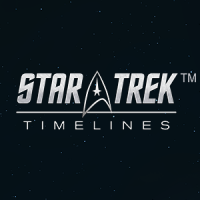 STT Community
admin
It's time to put one of the greatest moral quandaries the galaxy has ever seen to rest! Was Janeway right for separating Tuvix? You be the judge! But know that more may hinge on this outcome than the end of a debate.
Event Name
: Janeway Was...
Event Type
: Faction/Galaxy
Event Start
: Thursday, 05/18 at Noon ET (16:00 UTC)
Phase 1 End Time
: Saturday, 05/20 at Noon ET (16:00 UTC)
Event Finish
: Monday, 05/22 at Noon ET (16:00 UTC)
Squadrons: Y
Crew Sharing: Y
Faction Winner Bonus: Y
Event Crew
: Bruce Maddox (PICS1) (new) 5*, Tearful Janeway (new) 4*, Luther Sloan (existing) 4*.
Ranked reward 5* crew
: Princess Thalia and Runa (new) 5*. - this crew will be featured event crew in the event starting on 5/25.
Bonus crew
- high bonus: event crew
- small bonus: variants of Maddox, Janeway, Sloan, Mylean and crew with the 'Vulcan' trait.
Event Faction
Federation, Section 31
Live long and prosper,
The Star Trek Timelines Team