Home
›
Starfleet Communications
Galaxy Event Notes Barking on the bridge - 2023-05-25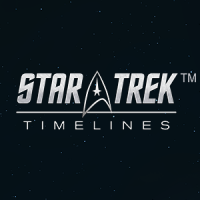 STT Community
admin
Man's best friend just became man's number one confidant, whether they like it or not! A strange phenomena has allowed pets telepathic communication with their humanoid companions. If you thought barking was loud, try a nonstop mental onslaught of treat requests! It's challenging to think about the complexities of space travel when your mind is being pelted with the most basic of requests, so it will fall to Starfleet's brightest captain to figure out a solution!
Event Name
: Barking on the Bridge
Event Type
: Galaxy
Event Start
: Thursday, 05/25 at Noon ET (16:00 UTC)
Phase 1 End Time
: Saturday, 05/27 at Noon ET (16:00 UTC)
Event Finish
: Monday, 05/29 at Noon ET (16:00 UTC)
Squadrons: Y
Crew Sharing: N
Faction Winner Bonus: Y
Event Crew
: Princess Thalia and Runa (existing) 5*, Keyla Terrana (existing) 4*, Camping Archer and Porthos (existing) 5*.
Ranked reward 5* crew
: Anbo-jyutsu Kyle Riker (new) 5*. - this crew will be featured event crew in the event starting on 06/01.
Bonus crew
- high bonus: event crew
- small bonus: variants of Hirogen, La'an, Archer, Keyla, and crew with the 'Klingon' trait.
Event Faction
Federation, Hirogen, Klingon Empire
Live long and prosper,
The Star Trek Timelines Team