Home
›
Starfleet Communications
Server Release Notes - 2023-07-25 - Gauntlet Exclusive Crew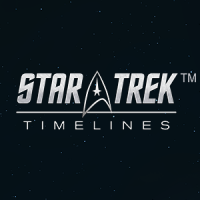 STT Community
admin
Greetings Captains,
With the server deploy today we have released the new Gauntlet Exclusive Jackpot Crew "Power Ransom". We also enabled the ability to grant beholds in the gauntlet changing the loot structure slightly.
Along with this update, the reward structure is changing to the following:
The new jackpot loot drop will be a behold featuring the new jackpot gauntlet feature crew in Power Ransom, and two options of old jackpot gauntlet feature exclusive crew.
The old jackpot loot drop will now be a behold of three previous gauntlet featured exclusive jackpot crew excluding Power Ransom.
Thank you for playing,
The STAR TREK TIMELINES Team