Home
›
Starfleet Communications
Galaxy Event Notes: Last Resort - 2023-08-17 (arc#2)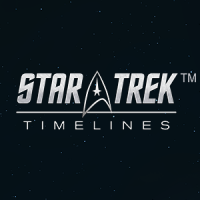 STT Community
admin
Several colonies inhabiting a class-M planet have decided to turn the world into a prominent place for shore leave in the hopes of turning their fortunes around. However, everything is going wrong. Who could be behind the sabotage?
Event Name
: Last Resort
Event Type
: Galaxy
Event Start
: Thursday, 08/17 at Noon ET (16:00 UTC)
Phase 1 End Time
: Saturday, 08/19 at Noon ET (16:00 UTC)
Event Finish
: Monday, 08/21 at Noon ET (16:00 UTC)
Squadrons: Y
Crew Sharing: N
Faction Winner Bonus: N
Event Crew
: Base Camp McCoy (STVI) (new) 5*, Paradise Spock (new) 4*, Deral (existing) 4*.
Mega Crew Threshold
: Pascal Fullerton (existing) 5*.
Ranked reward 5* crew
: Luau Chakotay (new) 5*. - this crew will be featured event crew in the event starting on 08/24.
Bonus crew
- high bonus: event crew
- small bonus: variants of McCoy, Spock, Deral, and crew with the 'Casual' trait.
Event Faction
Dominion, Ferengi Traditionalists, Maquis
Live long and prosper,
The Star Trek Timelines Team