Home
›
Starfleet Communications
Faction/Galaxy Event Notes Self-Care - 2023-08-24 (arc#3)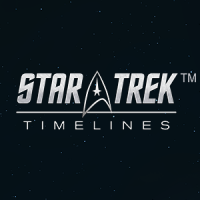 STT Community
admin
Starfleet continues its wellness push among its ranks, but no amount of R&R can counter the increasing threats from Pascal Fullerton and his new "students"
Event Name
: Self-Care
Event Type
: Faction/Galaxy
Event Start
: Thursday, 08/24 at Noon ET (16:00 UTC)
Phase 1 End Time
: Saturday, 08/26 at Noon ET (16:00 UTC)
Event Finish
: Monday, 08/28 at Noon ET (16:00 UTC)
Squadrons: Y
Crew Sharing: Y
Faction Winner Bonus: N
Event Crew
: Luau Chakotay (new) 5*, Yeoman Barrows (new) 4*, Relaxed Number One (existing) 4*.
Mega Crew Threshold
: Pascal Fullerton (existing) 5*.
Ranked reward 5* crew
: Rites of Separation Leeta (new) 5*. - this crew will be featured event crew in the event starting on 08/31.
Bonus crew
- high bonus: event crew
- small bonus: variants of Chakotay, Barrows, Una, and crew with the 'Casual' trait.
Event Faction
Bajorans, Federation, Ferengi Alliance
Live long and prosper,
The Star Trek Timelines Team.