Home
›
Starfleet Communications
Announcing our next campaign: Inhabited Psyches - 2023-09-05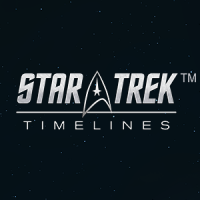 STT Community
admin
Greetings, Captains,
Inhabited Psyches is the theme of our next campaign,
¨Inhabited Psyches ¨
.
It will feature: Caretaker Torres (new) 5*, Lela Kira (existing) 5*, Grandmother Kes (existing) 4*.
The last reward of the Ultimate track will be
Inhabited Psyches Avatar
.
This campaign will start on Tuesday, 09/05 at 12am ET (17:00 UTC), and end on Monday, 10/02 at 11:59pm ET (Tuesday, 10/03 at 04:59 UTC).
You have one week left to complete the
¨Elysian Kingdom¨
. campaign!
Lastly, we hope you'll enjoy this week's event.
Thank you for playing,
The STAR TREK TIMELINES Team