Home
›
Starfleet Communications
September Development Road Map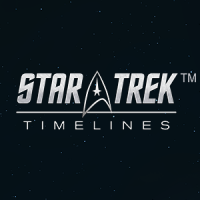 STT Community
admin
Greetings Captains,
A bit late announcement, but it is that time of the year again, and this September we are celebrating Star Trek Day all month!
- 9/5-10/3 Free 5* crew (Exoarchaeologist Mariner) will be claimable in the Time Portal.
- 9/5-10/3 Month Long Objective event containing 3 additional copies of Exoarchaeologist Mariner
- 9/5-9/12 Honor Sale
- 9/5 Five free crew slots + Five purchasable crew slots tiers added
- 9/12 Releasing the brand new Bajoran collection
- 9/13 New Amazon Prime Gaming Drop
- 9/19 Voyage update that includes a brand new voyage exclusive 5* crew, and 5 new dilemmas. (details to be released before release)
-This month will also contain a mini event arc
We apologize for the late announcement and we hope to keep bringing you the best experience possible.
LLAP!