Home
›
The Bridge
New Bajoran Mixed Behold in Portal.
DScottHewitt
✭✭✭✭✭
Do not see a new Bajoran in the Vault, and Collection is not live, yet. Not sure if might be a Tuesday Pack, with a new Crew, since does not appear to be one in Mixed Behold.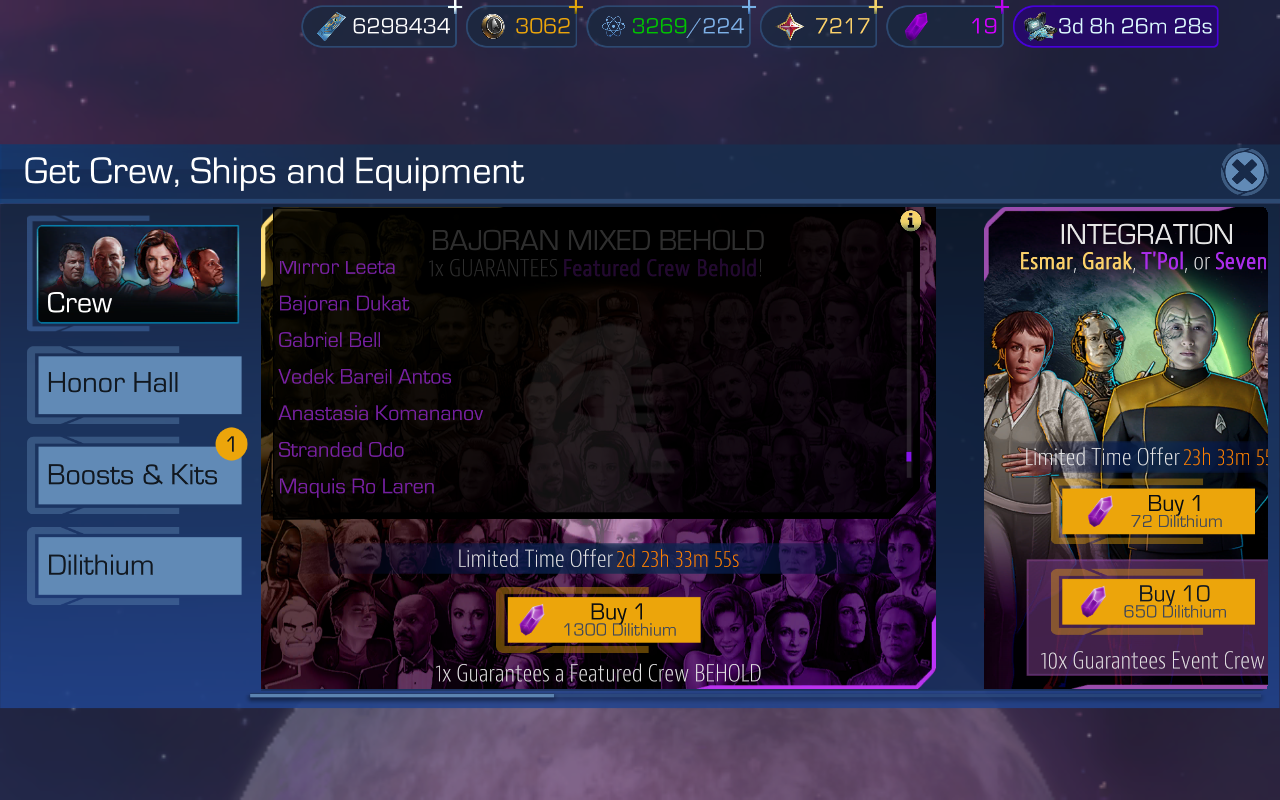 Why does RNGesus need a starship?