Home
›
Starfleet Communications
Faction Event Notes: Throw the Book At 'Em - 2023-09-21(Mini arc#2)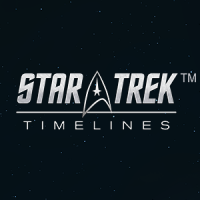 STT Community
admin
A string of thefts around the galaxy unfortunately coincides with the disappearance of Tendi, Rutherford, and Mariner. More than a few in Starfleet are looking at this timing with suspicion. Are they behind this? Or is something more going on?
Event Name
: Throw the Book At 'Em
Event Type
: Faction
Event Start
: Thursday, 09/21 at Noon ET (16:00 UTC)
Phase 1 End Time
: Saturday, 09/23 at Noon ET (16:00 UTC)
Event Finish
: Monday, 09/25 at Noon ET (16:00 UTC)
Squadrons: Y
Crew Sharing: Y
Faction Winner Bonus: Y
Event Crew
: Mistress of the Winter Constellation Tendi (new) 5*, Cadet Rutherford (new) 4*, DS9 Mariner (existing) 4*.
Ranked reward 5* crew
: Kenneth EMH (new) 5*. - this crew will be featured event crew in the event starting on 09/28.
Bonus crew
- high bonus: event crew
- small bonus: variants of Tendi, Rutherford, Mariner and crew with the 'Scoundrel' trait and Lower Decks Crew Members.
Event Faction
Federation, Section 31, Terran Empire
Live long and prosper,
The Star Trek Timelines Team