Home
›
Starfleet Communications
Announcing our next campaign: Haunted Nights - 2023-10-03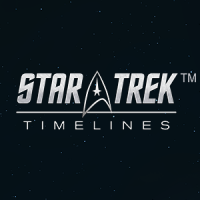 STT Community
admin
Greetings, Captains,
Haunted Nights is the theme of our next campaign,
¨Haunted Nights¨
.
It will feature: Night Terrors Troi (new) 5*, Devious Duet Jurati (existing) 5*, Protomorphosis Riker (existing) 4*.
The last reward of the Ultimate track will be
Haunted Nights
.
You have one week left to complete the
¨Inhabited Psyches¨
. campaign!
Lastly, we hope you'll enjoy this week's event.
Thank you for playing,
The STAR TREK TIMELINES Team