Home
›
Starfleet Communications
Upcoming Q&A - Submit your question!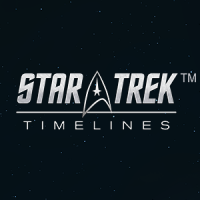 STT Community
admin
Greetings Captains!
We heard you, and Q&A Lives are back again! Again join us in our new youtube channel to find out all the news that the team has for all of us!
When?
Friday 13th 15:00m UTC
Where? Youtube -
@startrektimelinesofficial
Do you want to submit a Question for the Livestream?
https://docs.google.com/forms/d/e/1FAIpQLSedadBOVI_C3MXiS4dVfiqKzhIFpe3sFAlDe1BDr8TNw2nlQQ/viewform
The best way to have response from our beloved team is filling up this GForms. Note,
only the questions in the forms will be answered
, no comments in this post or Forum will be taken into account. But feel free to ask us anything during the Q&A live!
We can wait for Friday! See you there Captains.
LLAP.