Home
›
Starfleet Communications
Faction Event Notes Sandman - 2023-11-02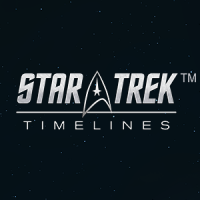 STT Community
admin
The situation across the galaxy is dire. One entity may be able to put a stop to it all. But will he? Or is he the source of it all?
Event Name
: Sandman
Event Type
: Faction
Event Start
: Thursday, 11/02 at Noon ET (16:00 UTC)
Phase 1 End Time
: Saturday, 11/04 at Noon ET (16:00 UTC)
Event Finish
: Monday, 11/06 at Noon ET (16:00 UTC)
Squadrons: Y
Crew Sharing: Y
Faction Winner Bonus: Y
Event Crew
: Compromised Kamron Gant (new) 5*, Abducted Travis (new) 4*, and Control Leland (existing) 5*
Mega Crew Threshold
: Valeo Beta V La'an 5* (existing)
Ranked reward 5* crew
: Pregnant Trip Tucker (new) 5*. - this crew will be featured event crew in the event starting on 11/09.
Bonus crew
- high bonus: event crew
- small bonus: variants of Gant, T.Mayweather, Leland, and crew with the 'Desperate' trait.
Event Faction
Dominion, Ferengi Traditionalists, and Section 31
Live long and prosper,
The Star Trek Timelines Team