Home
›
The Bridge
not enough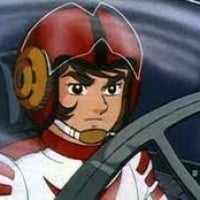 Wildstar19
✭✭✭✭
I've been chewing on TP/WRG's response to their epic failures during the new launch. I've re-read the messages. I've pondered the "compensation" given out to players. Despite them doing a little more than usual to try & appease their customers - and never forget that's what we are: customers - they didn't actually show real remorse nor did they show true repentance. What I mean is that the trinkets (compensation) they handed out DIDN'T HURT THEM. Except for the Dilithium, none of the other rewards hurt their bottom line - none of them hurt the company in their wallet. The compensation was a ruse to appease only.

Let's pull back & look at the big picture: they just launched a new in-game play choice. That choice for the players revolves around Legendary crew - Legendary crew being immortalized. The whole thing revolves around that. Did any of the compensation help us players immortalize our Legendary crew? Not really. Did any of compensation/trinkets show that the company was willing to possibly hurt their own bottom line to help the players play this new feature? None, except for maybe the Dilithium - which when used in certain ways, could - maybe - help the players get a Legendary citation or another copy of a Legendary crew - maybe.

I'm pointing out that if this company REALLY wanted to show remorse - they would have done so that caused themselves some pain - that is, the compensation should have been free Legendary citations and/or Legendary beholds. Those 2 things are what this Golem considers precious. Those 2, especially with this new feature, are a driving force of income for this unrepentant & greedy company - they're money-makers for the machine. Compensation with those rewards would hurt the bottom line & show that they really did understand & care & were sorry for the mess they caused. Instead, we're given trinkets in the hope that would appease us.

Give them bread & circuses. (If you understand history, you'll get the reference).

BTW, I'm not a big debater & I don't really care if you disagree - I'm not posting this to start an argument . . . so I won't respond to the trolls or debaters. As I said, I've been thinking about this all week & decided to say something. It will come to nothing, I understand that, as everyone happily eats their bread & enjoys the circus.
Hurry up before those things eat Guy!