Home
›
Ready Room
Help! Who should get the Legendary Citation?
GhostStalker
✭✭✭✭✭
Hey friends.
I know some of you have recently seen me explaining that I lacked a super-high base DIP character. And then my 2/5 Zhian'tara Odo became 3/5 when they offered him for $9.99. When that happened, I made a decision to use the upcoming legendary citation (from the campaign completion in a week) on Odo and get him to 4/5, at which point he would jump to first place as my highest base DIP (I would then cite him again to 5/5 at first opportunity).
But then I pulled One, bringing my existing One to 4/5. Now he's SUPER close to being in my top 3 ENG and top 6 SEC. Plus despite being a 2 stat card, he frequently makes it onto voyages.
ENGINEERING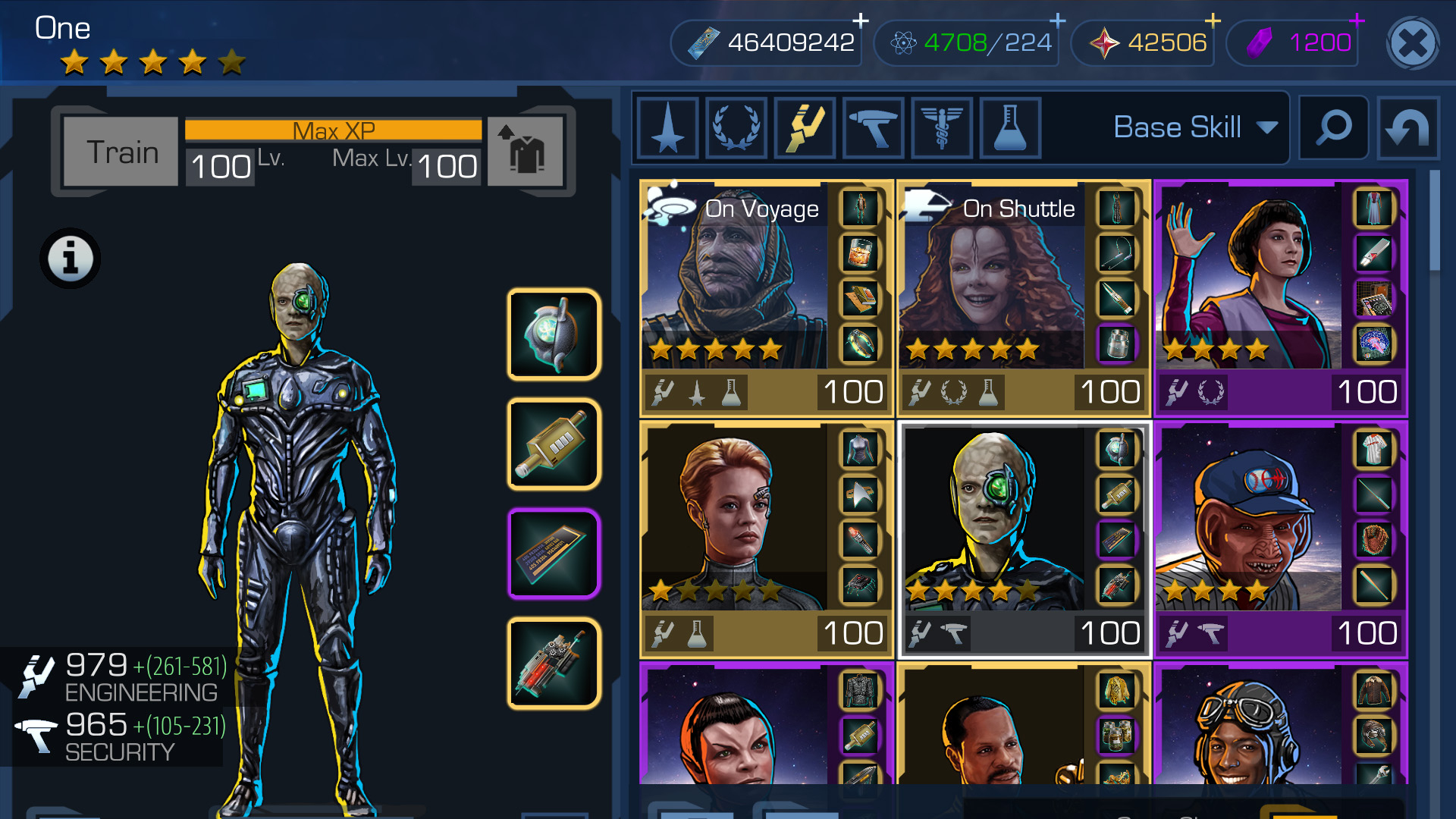 SECURITY
Leland is probably not likely, but I'm open to being convinced. Reason he's here, he'll be 4/5 after campaign is over, and will currently be my only other 4/5 besides One.
Help! Who should get the Legendary Citation?
16 votes