Home
›
Strange New Worlds
ST: Lower Decks - first look at new characters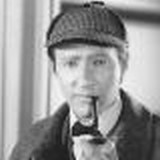 Data1001
✭✭✭✭✭
Still not completely sold on the idea of a full-on comedic take on Trek, but I'll reserve judgement until I've had a chance to actually see it. In any case, hit the link below for more pics of the new characters in the show.
http://collider.com/star-trek-lower-decks-images/


Could you please continue the petty bickering? I find it most intriguing.
~ Data, ST:TNG "Haven"