Home
›
Fleet Central
Fleets, not sure what to do?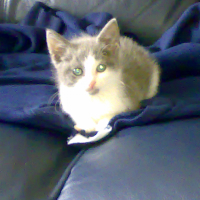 Team Zero
✭✭✭
If you're not in a fleet then you'll probably already have been inundated with invites, some clearly rubbish and maybe a few daunting.

Nightriders are looking to reinvigorate our fleet, it is potentially a feeder to ruffriders, a top 10 fleet.

Currently starbase level 83, instantly giving members a 5-10% boost to all crew skill levels and proficiency. What does that mean to you? Just failing to crit a node? Those extra percentage points can make all the difference.

Also there is an extension to your chrons limit, +50, meaning you get more to wake up to in the morning, obviously won't last long if you do a 10x warp, but you can't have everything.

On top of that +3 replicator uses and a 10% reduction in cost, always useful when trying to level up crew.

Help us build our starbase and improve your gameplay, a number of experienced players (including alt. accounts) available for advice. Do what you can, when you can.

Entry level now set at L10, please don't enter squads with long dormant players, the Admiral intends to cut some of the deadwood in the near future.

Nightriders are not currently a competitive fleet, but there are benefits to all if we all remain reasonably active and progress our accounts and the starbase along the way.