Home
›
Make It So!
Star Trek: Lower Decks potential new crew for STT?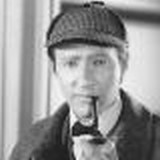 Data1001
✭✭✭✭✭
An open letter to whom it may concern at Tilting Point/Wicked Realm games…
At this point there may not be any firm plans to bring characters from the upcoming animated series
Star Trek: Lower Decks
, but if you happen to be in the early stages of preparation, or just thinking about that eventuality, I would like to strongly suggest one key thing: please do not render the artwork in the style of the cartoon.
We have gotten some TAS crew added to the game, and while they were generally closer to the realism side of things, even many of them were too cartoonish for my tastes. The real problem with this, in my opinion, is that such depictions would stick out too much from the existing characters in Timelines. Collecting quality character artwork is probably the main thing that keeps me playing after all this time. And if things go too far in the non-realistic direction as far as the art goes, it may very well mark the beginning of the end of this game for me. (And not that it matters, since all players' opinions should be equally valid, but I have been playing for over 3 years and am VIP 14 numerous times over.)
Honestly, I don't even know if it'd be possible to render these characters in a "real life" manner, since there would need to be a lot of interpretation done by the artists. If that's the case, I'd rather they not become part of TImelines at all, because getting in-game character artwork that looks like the images below isn't at all what I signed up for, so to speak.
Thank you in advance for your consideration. 🖖


Could you please continue the petty bickering? I find it most intriguing.
~ Data, ST:TNG "Haven"