Home
›
Ready Room
Timelines Backend Stats (Super Hyper Edition)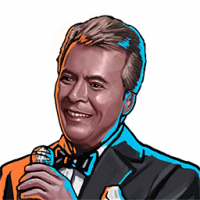 Captain Idol
✭✭✭✭✭
Morning all. This is probably a known sheet by now but I could warrant it's own thread outside of the Guides & Tips Thread. This is the
Timelines Backend Stats (Super Hyper Edition) Spreadsheet
This is my alternative to the L100 Sheet, a hugely invaluble resource which has been kept updated by Paladin. This is essentially the same thing but with a few extra bells and whistles attached. This features everything in the L100 sheets (except for Gauntlet Pairs detailed information) and also includes:
Detailed breakdowns of crew Voyage and Shuttle Pairs
Specific and Triplet Skill rankings
A full list of visable and hidden traits and who owns them
Main cast variant lists and Portal eligability
Base and Voyage lists for all crew plus breakouts depending on Rarity.
Dates of cards added into the game and their mega appearances
Very detailed rankings of SEC/TRI and PRI/TRI skill orders.
Stats updated with Bonuses for all current starbase and stat boosting collections.
Rank Drops over time for both Base skill and Voyage rank and Big Book Tier ranking.
Discord ready text for showing skills easily and Integrates with Dahj-Bot, a Discord bot designed for pulling stats easily (ask in PM for access).
I update this as soon as I can but be warned, it is a heavy sheet. A lighter but less detailed mobile friendly version can be found
here. Backend-Lite.
This automatically updates from the main sheet so should stay up to date.
This isn't intended to replace L100 but to supplement it, as this one does not show Gauntlet Pairs or Cadet information nor does it have the option to select your own crew and compare. But hopefully you can get some use out of it. Enjoy!