Home
›
Engineering Room
Shuttles
I would like to request that WRG look into the practice of "shuttle tanking".
This strategy is an exploit of a game mechanic, whereby users intentionally "fail" shuttle missions, in order to keep the shuttle missions on the shortest possible time duration (1 minute).
Here are some reference materials pointing to the strategy:
https://www.reddit.com/r/StarTrekTimelines/comments/aq5qzg/guide_tanked_shuttles_why_and_how/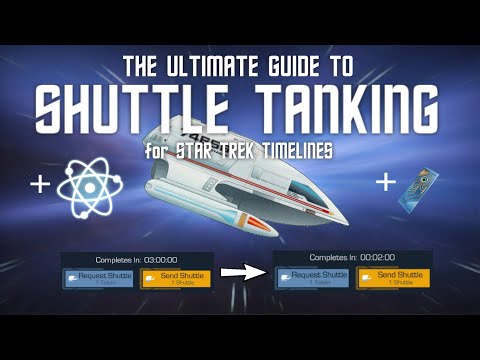 https://www.youtube.com/watch?v=IwOuhhvwGq8
The end goal of this strategy, is to take advantage of the "faction winner" stage after a faction event, where you can send "tanked" shuttles in order to obtain a maximum amount of free chronitons and hard to farm items that are only available from shuttle missions. This is optimized by failing a certain number of these missions in order to keep all shuttle missions at the shortest possible duration, which is instantaneous in the case of "faction winner" shuttles.
This is clearly a flagrant exploit of a game mechanic that was intended to keep new players with undeveloped rosters in a "goldilocks" zone of passable shuttle missions.
I would propose balancing the reward structure of non tanked faction winner shuttles, or, simply eliminating the shuttle tanking process. It is a completely unbalanced and unfair advantage that was hardly intended by the creators of this game.