Home
›
Engineering Room
Boss Character Traits Issue?

SoupKitchen Riker
✭✭✭✭✭
I was curious if this is indeed an issue, or I /our fleet is just doing something wrong? Currently doing the brutal boss, and am trying to unfreeze toons that could fit the chain.
I defrosted four Bajoran characters with possible traits (Bajoran Starfleet, Bajoran Tactician, Bajoran Survivalist, and Bajoran Jury Rigget).
However, when I go to try and pick any of those characters, it simply tells me no one matches those traits. I should be able to choose from those four, even if they aren't the one to unlock the spot, right?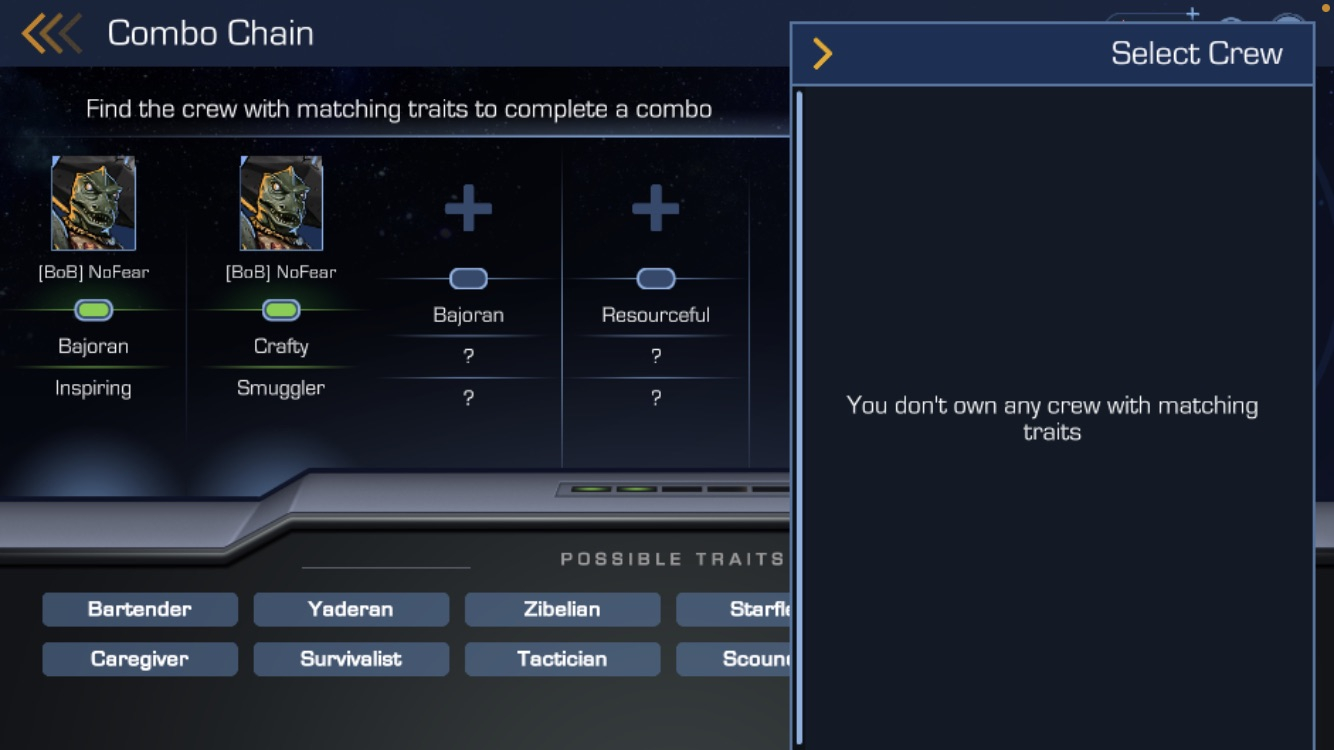 If I am/our fleet missing something, please let me know? Thanks in advance for any input.
"A committee is a cul-de-sac, down which good ideas are lured and quietly strangled."
—Mark Twain

MEMBER: [BoB] Barrel of Bloodwine... We are recruiting and putting the "curv" in scurvy!

Best Event Finish: #7 during Rule 125 Rerun

1024 Immortalized (Not Counting Duplicates)

Honor Debt: Inconceivable...

Honor Bank Account: Slowly building...