Home
›
Engineering Room
Flashing display in crew quarters too bright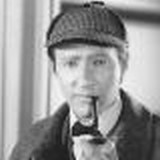 Data1001
✭✭✭✭✭
I thought I saw this was going to be fixed, but it's still an issue. Once it stayed on the level bar and didn't disappear, and was so bright that I could not read the numbers.

But even when it doesn't freeze, it's still like staring into the sun. Why does it need to be SO freakin' bright? It is hard on the eyes.


Could you please continue the petty bickering? I find it most intriguing.
~ Data, ST:TNG "Haven"