Home
›
The Bridge
The "RoyKirk" 12 Hour Voyager Leaderboard (submission details in update)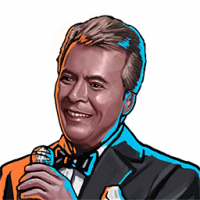 Captain Idol
✭✭✭✭✭
UPDATE: I don't run the sheet anymore so don't put submissions in here, however the submissions are done by SSR's Nolian on our Discord (check my signature) and approved by the Voyage Verifier team! There's some new criteria for submission so check the pins!
Good morning. Over the last few months we have been collecting as many of the new 12 hour voyage times as we can and it's now finally time to release the current standings! This list will be continually updated and on the spreadsheet you will find a total list, pair lists and fleet leaderboards too!
You can find the current 12 hour voyage leaderboards here: https://docs.google.com/spreadsheets/d/12TxsHhIzsHfGv9MN4ahtg_AYclySemcdKVYOhFsvBDQ/edit#gid=981012778
If you would like to submit a score we will need a screenshot of your final time, your roster and the return screenshot with the breakdown of all the scores! You can also submit these on the Timelines Talks Discord (link in my signature)
Why RoyKirk? Well they were the first confirmed 12 hour voyager on record, so the honour is all theirs!
The Current Top 10 as of 17/01/2022