Home
›
Ready Room
Captain Idol's Collection Analysis Sheet (CICAS 1.2) - Brutal Update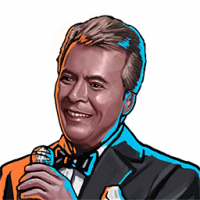 Captain Idol
✭✭✭✭✭
Good day to you all. Is the collection train getting too cumbersome? Having trouble working out who's the best crew to immortalise for the most efficient use of cites? Worry no more, for I introduce...
Captain Idol's Collection Analysis Sheet!
With one simple Datacore import you can get the lowdown on all your collections and even customise the list to suit your own personal preferences!
* A breakdown of your most collectable crew.
* Filtering to choose between Stat Boosting and Vanity collections.
* Per collection sorting for all Tiers or just the next Tier you can hit.
* Sort your collection lists based on collections owned or by how many stars they fill in other collections!
* Fun collections! They are back and improved!
Hope you enjoy this and find it useful in the ongoing endeavour to finish ALL the collections and finally be free...