Home
›
Ready Room
Shan's PSA: I will be unavailable from 08/13 until 08/22 included.

•• Be kind to each other and to all WRG Staff :) ••

While regular communications will happen in my absence please understand there might be delays.

For an issue in game please submit a ticket to support and, if you feel it is needed, post in the relevant category (Engineering Room) Thank you, take care of each other, and see you soon! ˜Shan <3
The (New And Improved) Little Book Of Cadet Advice (v2.0)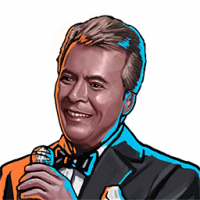 Captain Idol
✭✭✭✭✭
Update:
The Little Book has upgraded to Sheets! Those familiar with the new Big Book will see the similarities but yes I moved over to the Sheets format as it's easier to update and stats are tracked in real time! Link updated below.
Good day to you all. Welcome to the Little Book Of Cadet Advice, the younger version of the Big Book! Inside is a tiered list of 1-3* crew organised by usefulness, written with intention to give new players a good idea of who to keep in their rosters when the quarters get full.
Each rarity is evaluated based on different conditions listen in the guide. So if you are overwhelmed by the amount of crew you have and not sure who is best to keep and who best to show out of the nearest airlock then come take a look.
The Little Book Of Cadet Advice
Thanks to 10F and the guys on the Timelines discord for help evaluating the rankings. Also to Automaton_2000 for inspiration from the Big Book and to all those who keep all the spreadsheets and guides up to date.
When new crew are released I will keep this up to date, version log is at the bottom of the document.