Home
›
Ready Room
Captain Idol's Datacore Analysis Sheet (CIDAS V6.0) (Continuum Best/Trait Finder)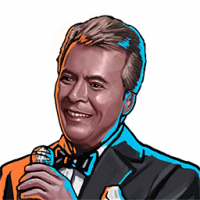 Captain Idol
✭✭✭✭✭
DON'T FORGET YOUR STARBASE BONUSES
Good day to you all!
Some of you might be thinking, oh great, another spreadsheet to maintain! But wait, this one is slightly different! May I introduce...
Captain Idol's Datacore Analysis Sheet!
Yes in ten simple steps you can import you datacore csv file and the sheet will analyse the data within and give you detailed results about your crew roster. Unlike the Do Not Airlock list and the Level 100 Crew list this will give you statistics based on your current skills, bonuses included!
CLICK HERE TO GOTO THE SHEET (current version V6.0)
This includes:
* A breakdown of your stars owned and your current Honor Debt and Chron Debt *New*
* A list of your crew with their skills and statuses.
* Lists of your top crew sorted by both Shuttle and Voyage stats
* Pie Charts and more lists, top variants, top traits!
* A top 10 list of your best pairs/triplets both for Shuttle and Voyage stats!
* A trait list showing you all the traits you own and which crew has them!
* A Voyage Calculator to work out who on your crew give you the biggest boost!
* Potential Crew, who would be your heaviest hitters should they get cites
* What If? Add up to three crew you don't have to your roster, see where they fit in!
* Continuum Best Crew and Trait Finder!
NOTES
This is quite a dense sheet and contains a lot of data, so follow through the guide in the Introduction page then whilst it's processing sit back and let the sheet do it's thing for ten minutes or so. Some people have noted that the Honor page doesn't update, just try closing the sheet and re-opening it and it should refresh.
Also use Chrome
, Firefox and Opera seem to have problems with Google Sheets
Some users have tried to import stats on mobile/tablet but I wouldn't recommend it. Best to use a computer to do the initial work and then use mobile devices to view the data later.
Using the Potential Crew Updater
This updates your Potential Crew, Images and What If? crew and NOT your datacore import. This is so you can see any new crew that have been added to the game.
* Uncheck the button on the "Intro" screen. Now wait a few minutes for the update. Do this too fast and it won't work.
* Recheck it, wait again for the sheet to reload. You should have all the latest crew stats/image info when the Datacore adds it.
*Make sure your starbase bonuses are correct! This will only effect potential crew, not your actual roster which already has this in account.
DON'T FORGET YOUR STARBASE BONUSES