Home
›
The Bridge
Neverending Campaign speculations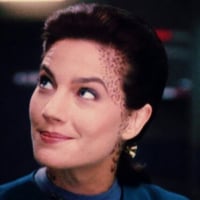 MiT Sanoa
✭✭✭✭✭
Perhaps we will know soon so it is high time for some speculation.
I still have some hope for an ENG crew but MED will work as well for me. The Rabbit really has good chances for April, if so probably MED has the better chances to get it's turn next month.
I have no MED at 1/5 other than naked Phlox (but the Gauntlet beast is too unlikely) so I hope for noone in particular.
What do you expect, what are you hoping for?
Wir, die Mirror Tribbles [MiT] haben freie Plätze zu vergeben. Kein Zwang und kein Stress, dafür aber Spaß, Discord und eine nette, hilfsbereite Gemeinschaft, incl. voll ausgebauter Starbase und täglich 700 ISM.